Savannah Clovers Finish The Regular Season On A High With A Thrilling Match Against The League Leaders
Monday, October 23, 2023 – Richmond Hill, Georgia
The Savannah Clovers finished their 2023 NISA regular season by defeating the league leaders Chattanooga FC in front of a large crowd at Wildcat Stadium in Richmond Hill, GA.
The Clovers began their inaugural 2023 season campaign with a string of mixed results and tough weather conditions which caused many of their home matches to be played with large amounts of rain. However, they finished on a high note with back-to-back wins including a 3-2 victory over the league leaders Chattanooga FC.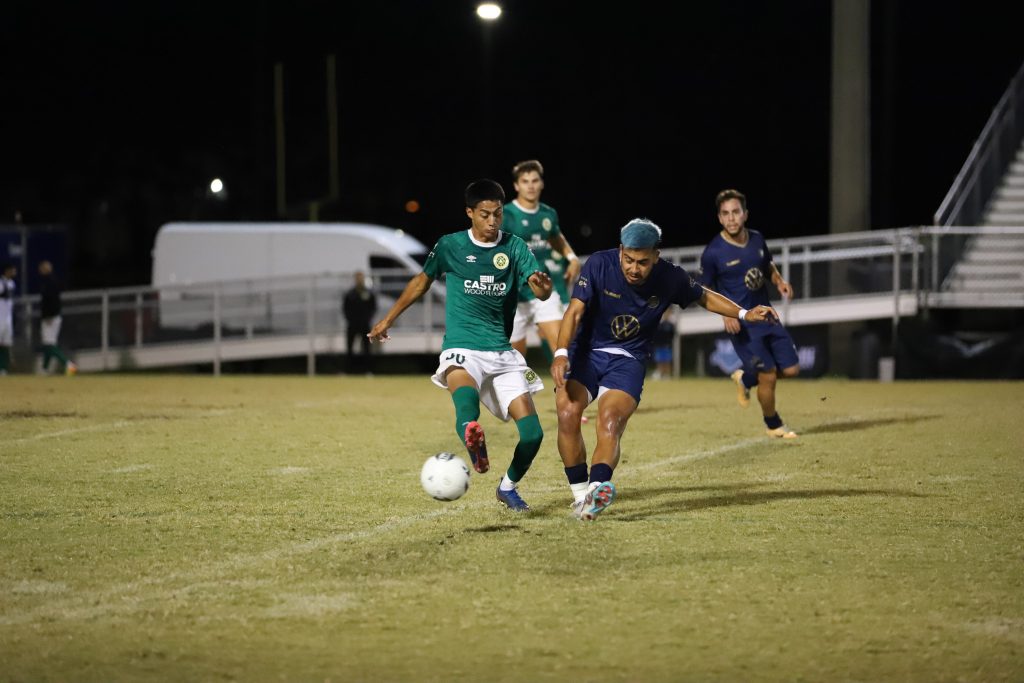 Chattanooga FC opened up the score in the 17th minute after Clovers' defender Ford Hunt gave up a free kick right outside their 18-yard box. Markus Naglestad stepped up for Chattanooga and struck the ball above the Savannah Clovers' wall, putting it far out of reach for Clovers' Keeper Jack Crichton. The Clovers would tie up the match 1-1 before halftime after a play that saw Aaron Martinez set up Alejandro Cruz with a pullback, which allowed Cruz to strike the ball first time and find the back of the net after hitting the bottom of the crossbar.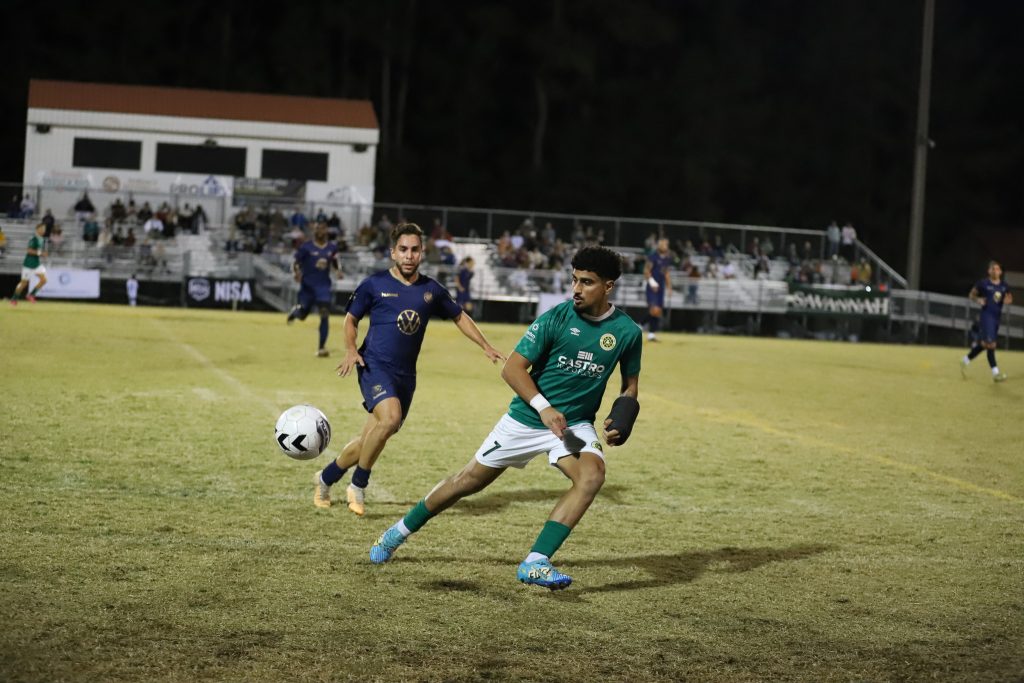 The Second half started with Chattanooga FC scoring in the 53rd minute and then the Savannah Clovers leveling the score 10 minutes later via a deflected strike from forward  Joel Bunting. The decisive goal would arrive for the Clovers after the team was awarded a penalty kick in the 80th minute of the match after a filtered pass from forward Alex Ierides to Zack Hargreaves saw the team captain taken down in the penalty box. Hargreaves would then step up to score the game-winning penalty ending the match 3-2 in favor of the Clovers.