Clovers Fall At Home Despite Multiple Opportunities 
Thursday, July 6, 2023 – Savannah, Georgia The Savannah Clovers Football Club suffered a 1-0 defeat this past Wednesday, July 5.  Yet again, the Clovers conceded one lone goal in the first half and were unable to recover.  However, the Clovers created a variety of near chances barely missing the net.
The Stars scored their one and only goal in the 23rd minute from a counterattack off a Clovers' freekick.  Star's midfielder Anthony Bowie sent a long ball to the feet of Hunter Olson who successfully beat goalkeeper Jack Pondy in a 1v1 to find the back of the net.
At the end of the half, the Clovers were moments away from tying the game when midfielder Zack Hargreaves set up winger Andy Sanchez right at the top of the box for a perfect volley only for his shot to hit the post and bounce back out.  The fight didn't stop there though; the Clovers came out flying to start the second half, pressing their opponents high and fast.  By the end of the game, the Clovers had outshot the Stars in the second half, trying their best to even out the score.  The Clovers currently stand in ninth place in the NISA rankings with a 1-2-8 record.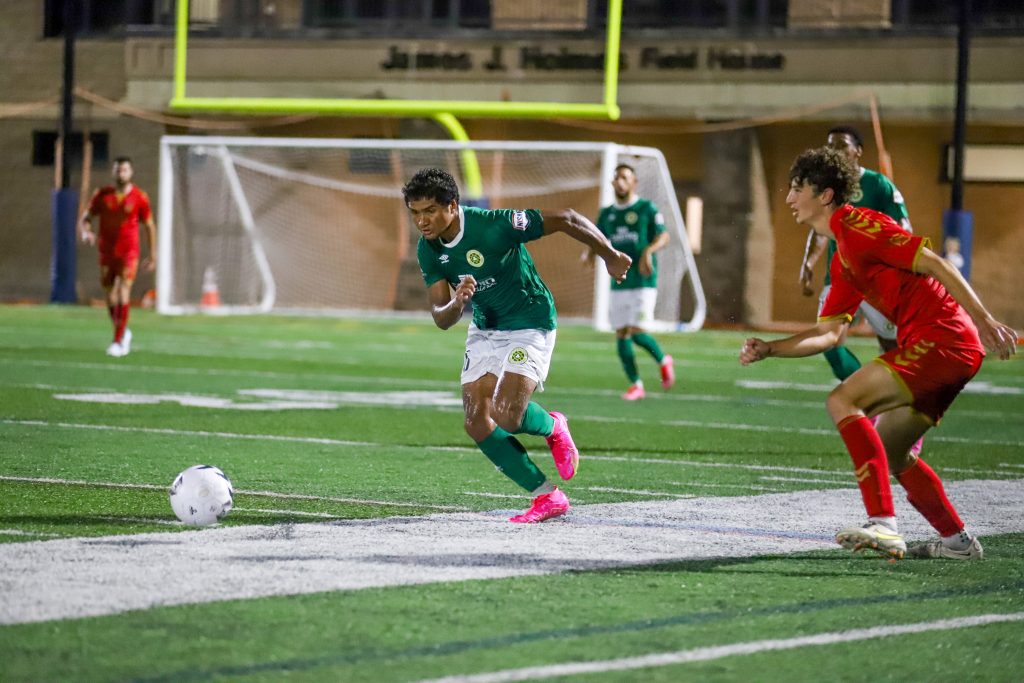 Next up the Clovers will host Flower City Union at Memorial Stadium on Saturday, July 15.  The Clovers fell to Flower City in their last matchup in Rochester, New York on June 25 and are looking for a turnaround on their home turf.  The match is set to kick off at 7 pm ET.  Purchase your tickets for that match at www.savannahclovers.com/tickets.
Follow the Savannah Clover's social channels for the latest updates. 
SAVANNAH CLOVERS FC 0 – Michigan Stars FC 1 (0:1 halftime)
GOALS
MSFC: Hunter Olson, 23rd minute
RECORDS (W-T-L)
Savannah Clovers FC 1-2-8 (5 points) /Michigan Stars FC 4-3-0 (15 points)