Clovers earn a draw on the road while scoring the first goal conceded by CFC this season 
Saturday, May 6, 2023 – Chattanooga, Tennessee  Savannah Clovers Football Club bounced back from last weekend's loss with a gutsy road performance against league-leaders Chattanooga Football Club at Finley Stadium in Chattanooga.  The 1-1 draw brings the Clovers' record to 1-2-2 in league play.  In a competitive NISA league table, only one point currently stands between the Clovers' current sixth place position and second place in the standings.  
The Clovers went toe-to-toe with the league leaders before breaking the deadlock with a 37th minute penalty kick converted by midfielder Zack Hargreaves.  The Clovers defended their lead through the remainder of regulation time before surrendering a late goal from a corner kick scored by Chattanooga defender Anatolie Prepelita five minutes into stoppage time.  CFC nearly took all three points minutes later but the goal was disallowed for a foul in the penalty area.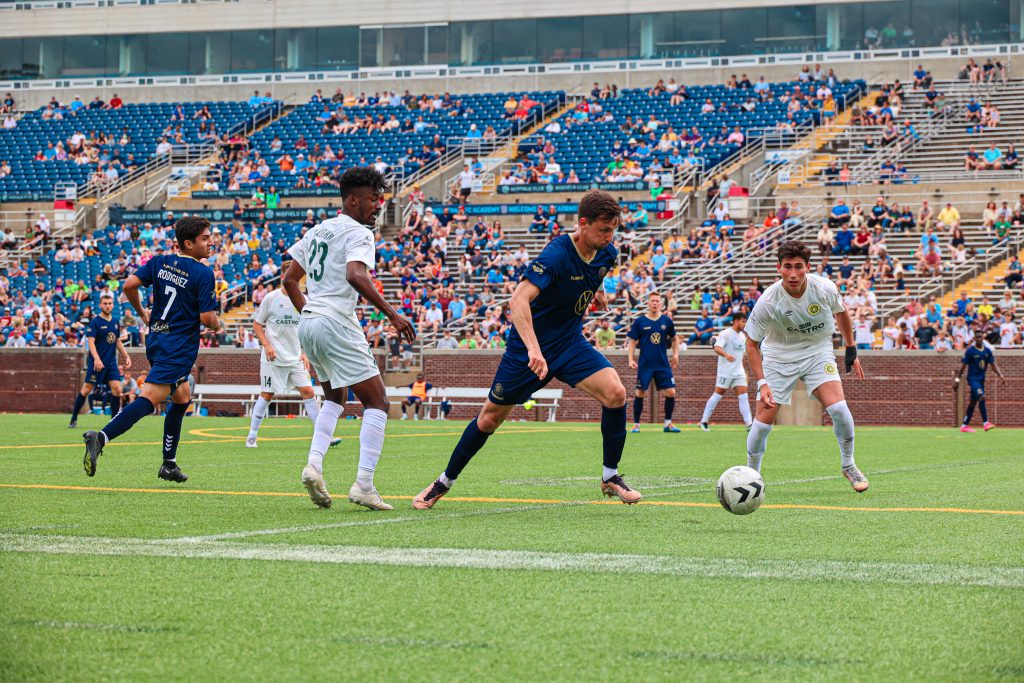 "The team responded well this week," said Clovers Head Coach David Proctor.  "To take a point at Chattanooga is definitely a step in the right direction."  The game marked the first Clovers career start for local product Sonny Quintanilla.  Zack Hargeaves became the third Clover to score in league play this season along with Joel Bunting and Andrew Barrowman.
The Clovers travel to California for their next game against NISA opponent Albion San Diego on Sunday, May 14 at 8pm ET.  Stream the game live on www.elevensports.com.  The Clovers' next home game is an exhibition match versus the Liga de Savannah All Stars on Friday, May 19 at Memorial Stadium at 7pm. For tickets, visit www.savannahclovers.com/tickets, and follow Savannah Clovers social channels for the latest updates.
CHATTANOOGA FC 1: 1 SAVANNAH CLOVERS (0:1 halftime)
GOALS (ASSIST): 
SAV: Zack Hargreaves (penalty), 37th minute 
CFC: Anatolie Prepelita (Luis Garcia Sosa), 90+ minute
RECORDS
Savannah Clovers 1-2-2 (5 points) / Chattanooga Football Club 3-2-0 (11 points)