Savannah Clovers FC to remain at Savannah's Memorial Stadium for Inaugural Professional Soccer Season
SAVANNAH, GA., October 21, 2022 — The Chatham County Commission today approved the agreement between Savannah Clovers Football Club and Chatham County Parks and Recreation to continue to host all home soccer matches at Savannah's Memorial Stadium. Memorial Stadium is synonymous with the Clovers, having played there for the past four seasons as a regional amateur team.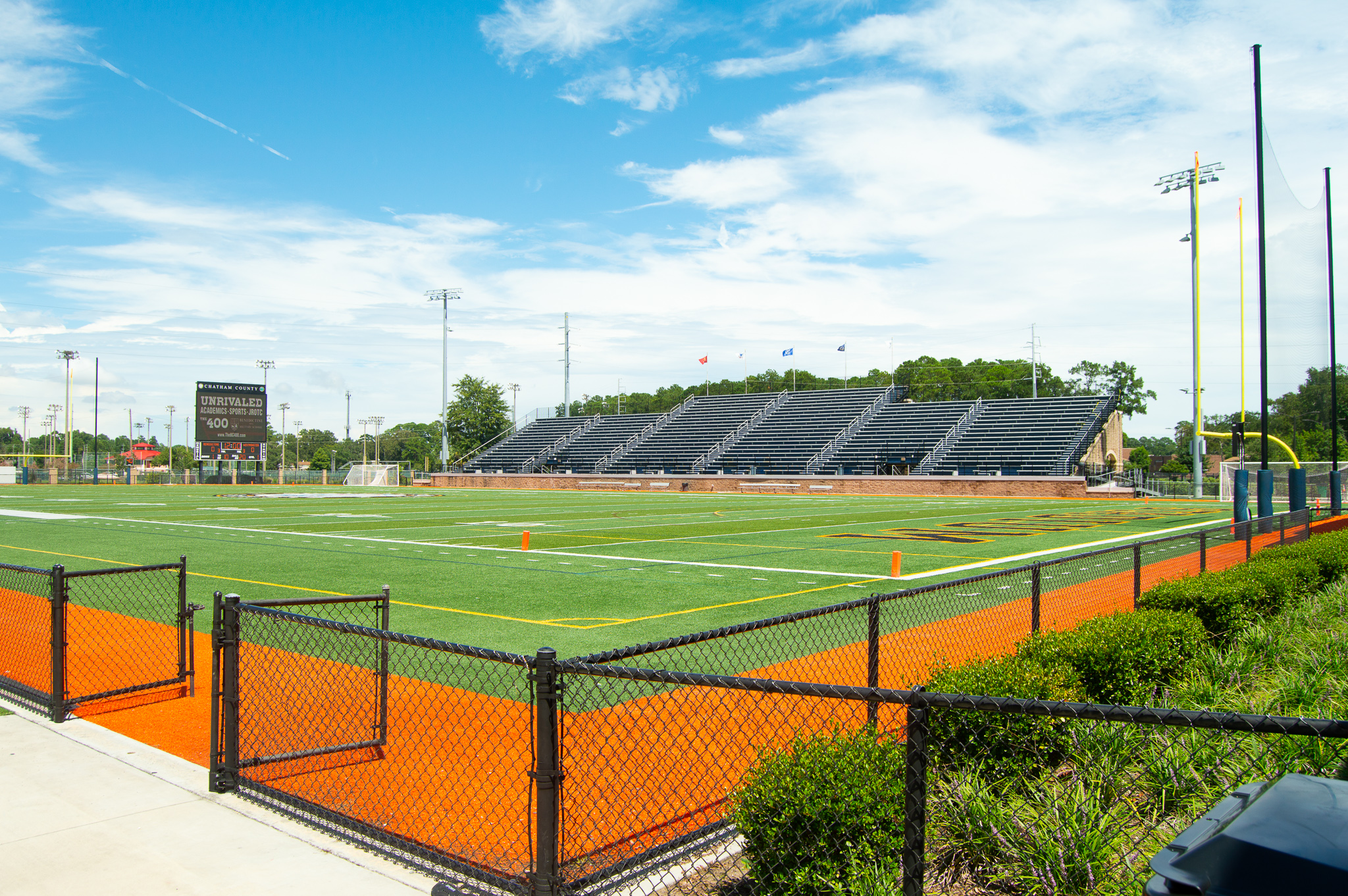 Memorial Stadium, boasting a capacity of 5,000, was renovated in 2018 with over $12m in SPLOSTS Funding. The stadium is situated near Truman Parkway on the Southside of Savannah, with the multisport venue meeting the US Soccer Federation standards for professional soccer. The Clovers begin play in NISA in March 2023. NISA is a national professional men's league sanctioned by the US Soccer Federation as Division Three.
"Memorial Stadium is a best-in-class facility and has always been a cornerstone of our plansleading to our jump to professional soccer," said Brian Sykes, Chief Community Officer. "We strive to create an exceptional atmosphere at Memorial Stadium for our supporters, and we are thrilled to work with Chatham County to highlight this great venue and the City of Savannah on the national stage. We're thankful for the partnership with the County leadership along with the support of Mayor Van Johnson in bringing professional soccer to Savannah."
Savannah Clovers FC will be finalizing all ticketing packages in the coming weeks with an announcement coming in conjunction with the release of the 2023 NISA schedule. In the interim, supporters are encouraged to visit the club website at www.savannahclovers.com and follow the links to pay a $50 deposit to secure a seat ahead of the 2023 season kick-off.
About Savannah Clovers Football Club
Savannah Clovers Football Club is a Community-based soccer team founded on June 23, 2016 as a local amateur club. The team played in the United Premier Soccer League for five seasons and participated in both the 2020 and 2021 editions of the NISA Independent Cup. The club's mission is to bring the highest levels of soccer to the Hostess City, while engaging players, fans and local businesses to serve our community. In 2022 Savannah Clovers received a major financial investment resulting in the club turning professional and gaining membership into NISA (The National Independent Soccer League sanctioned as a National Division Three League by the United States Soccer Federation). Savannah Clovers FC will begin their inaugural season in NISA as the city's first professional outdoor soccer season in March of 2023.
About NISA
The National Independent Soccer Association was founded in 2017 with a mission to bring professional soccer to every city in the United States. A pro league member of U.S. Soccer, NISA focuses on a model based on meritocracy, independent clubs controlling their own league, clubs owning their intellectual property, all without the barrier of territorial rights. A member of the U.S. Soccer Federation, NISA also runs the mid-summer Independent Cup, open to independent professional and amateur clubs alike, and NISA Nation, an incubator league for amateur clubs interested in going pro.